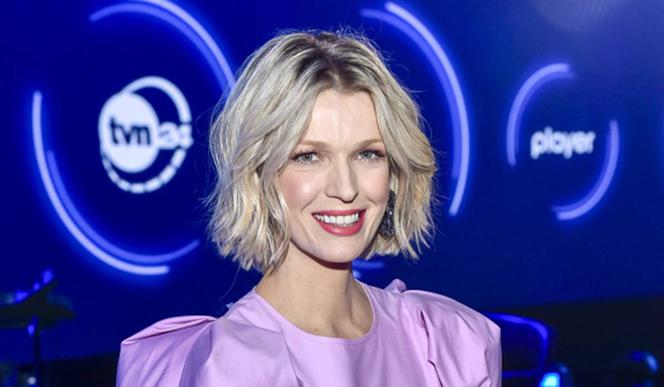 Magda Mołek przez 20 lat niemal codziennie nosiła ciężki, telewizyjny makijaż. W końcu, gdy zrezygnowała z pracy w TVN, postanowiła go z siebie zrzucić. Teraz zobaczyliśmy ją w naturalnym wydaniu. Widok jej twarzy z bliska robi wrażenie! Zobaczcie zdjęcia!
Magda Mołek zawsze prezentowała się widzom w perfekcyjnym makijażu. Z telewizją TVN była związana od 2015 roku. W końcu postanowiła odejść ze stacji. Tak tłumaczyła powody swojej decyzji na Instagramie:
NIE PRZEGAP: Szczęśliwa Beata Kozidrak przekazała właśnie radosną nowinę! Teraz to dopiero zacznie się dziać!
– Nie chciałam się już dłużej przepychać z tymi, którzy »wiedzą lepiej«. I choć się bałam, to zrobiłam to… A wtedy jakby cały wszechświat stanął po mojej stronie – pisała była gwiazda TVN.
Magda Mołek z bliska bez makijażu. Na widok byłej gwiazdy TVN padniecie
Magda Mołek zaczęła prowadzić swój kanał na YouTube. Zrozumiała, że program "W moim stylu" może nagrywać dosłownie wszędzie, więc niż już nie trzyma jej w zakorkowanej Warszawie. 
NIE PRZEGAP: Dramat gwiazdora "Faktów" TVN. Ukrywał przed wszystkimi, że jego rodzina się rozpadła, powód zszokuje wielu!
– A gdyby tak rzucić wszystko i wyprowadzić się na wieś? Mieć ciszę i spokój. Kuszące? Hmmm… – rozważała gwiazda TVN na swoim Instagramie.
Dziś Magda Mołek prowadzi o wiele spokojniejsze życie. Widzowie TVN mogą pamiętać ją z mocnego makijażu i nienagannego stylu. Teraz dziennikarka coraz bardziej polubiła swoje naturalne wydanie i po 20 latach pokazała się bez makijażu. Zobaczcie, jak wygląda na zdjęciach niżej i dajcie nam znać, jak wam się podoba!
NIE PRZEGAP: Dowiedzieliśmy się, jakie oceny na świadectwie ma 13-letnia Viki Gabor i aż nas zatkało! Kariera kosztem nauki?!